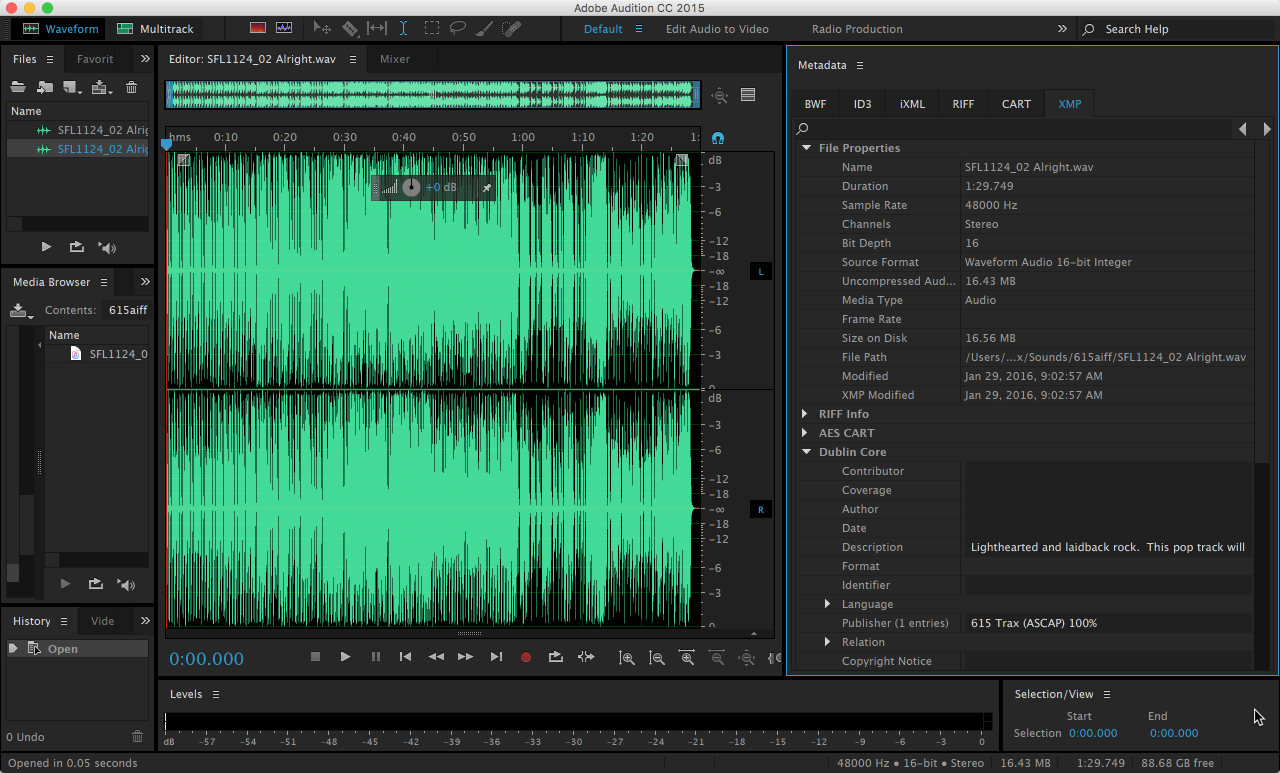 Soundminer now embeds metadata to the Adobe-spearheaded open standard XMP format link
Now with zero effort, your wav and aiff files will have their metadata appear in numerous Adobe products like Audition and Premiere.
A lot of image applications read the XMP metadata for JPEG's and RAW files, and we hope audio manufacturer's start to use it as well. It has a lot of benefits over other things like iXML, in that it can encode multiple languages per metadata field, has a nice development kit that helps eliminate developer error in reading & writing.
Currently Soundminer embeds across a variety of standard XMP fields for fields where there is a direct correlation. If we've missed any, or you have a particular request, please let us know.)
Here are some screenshots from Adobe Audition.


We've also made sure that id3 tags go into mp3, aiff, and wave files. Making Soundminer your one-stop-shop for metadata embedding!
The mappings are(Adobe field on the left, Soundminer on the right)
description => description,
publisher => publisher
title => tracktitle
rating => rating
comments =>usercomments
album =>cdtitle
artist ->artist
composer =>composer
genre => category
instrument => featuredinstrument
key =>key


---
We don't actively monitor comments. Always best to email us for proper support.